Computer and Information Technologies
The Bachelor of Applied Technology Degree (BAT) in Computer and Information Technologies (CIT) prepares students for successful careers in the field of CIT. Coursework is balanced between theoretical and technical competencies associated with the CIT profession to prepare graduates for a number of demands placed on CIT professionals. The degree is designed to prepare students with relevant, technical knowledge of CIT practices, in order to provide solutions for real-world problem and technical support for computer-based information systems. Technology-oriented coursework will form the core requirements for this program, with an emphasis on the application and implementation of current technologies.
The program's objectives include promoting academic development in a number of ways. The program offers a required capstone course that will enhance the educational experience and employment potential for students. The program will also include a strong professional component to develop skills in technical communication, ethics and group work. Students graduating from the program will be prepared to enter the private sector as well as continue their education in a graduate program.
Tuition for the computer and information technologies competency-based courses are $850 per term. Students are able to accelerate through as many courses per term as possible, provided they demonstrate mastery of the subjects. A student entering the program with no prior college credit should be able to complete the degree in three years at a significantly reduced cost.
Get Started at STC!

1-855-Go-To-STC
Develop web-based applications.
Design, develop and secure dynamic and data-driven web applications utilizing server-side technologies and database management. CITP 4316
Develop computer networks.
Install and troubleshoot Linux servers and manage Windows servers using system policies, profiles, security and performance monitoring. CITP 3306
Secure network infrastructures.
Identify, implement, and maintain network security, data defense, access control models, authentication, encryption, hashing and proper security documentation. CITP 3312
Differentiate and implement various security tools in the defense of a computer network and conduct penetration testing. CITP 4330
Select and apply reverse software engineering tools to system security, software design, malware analysis. CITP 3311
Analyze proper handling of digital evidence, cyber laws and regulations and methods of detecting concealed digital information. CITP 4346
Monitor, audit, analyze and revise computer and network security systems to ensure appropriate levels of protection are in place. CITP 4347
Develop a threat model, conduct a vulnerability analysis and use penetration tools to exploit weaknesses in a computer system. CITP 4348
Design and utilize databases.
Manipulate, define and maintain the components of a relational database, such as records, table structures, schema objects and security. CITP 3320
Develop applications in modern programming languages.
Utilize system design tools, data storage, arithmetic expressions, modular programming and object-oriented methodologies. CITP 3305
Utilize file input/output operations, control structures and application development. CITP 3310
Create a working software product according to required specifications and design documentation and evaluate its intended functionality. CITP 4340
Create event-driven applications with graphical user interfaces, databases and programming methodologies, such as modularity, encapsulation, information hiding, abstraction and polymorphism. CITP 4350
Demonstrate integration of IT skills in a capstone internship.
Communicate technical information, apply skills in an internship and participate in a team project. CITP 4301
Upper and Lower Division Requirements
This program has additional requirements that must be met prior to completion.
Potential Job Titles
Computer and Information System Managers
Computer Network Architects
Information Technology Project Managers
Network and Computer System Administrators
Computer Network Specialist
Database Administrators
Computer User Support Specialists
Computer Operators
Web Administrators
Admission Requirements
All applicants must meet general admission requirements to South Texas College
Demonstrate proficiency in state mandated general knowledge content through approved means; i.e., Texas Success Initiative (TSI), with program specific exemptions accepted
Applicants are eligible for admission if they meet one of the following criteria:

An ACT Composite of 19 (minimum of 16 in all areas) or above (SAT 910 or above)
Applicants with prior college level coursework must have a minimum cumulative GPA or 2.5 or provide evidence of extenuating circumstances to the Dean for Math, Science and Bachelor Programs for waiving the requirement
Provisional Acceptance for students scoring a minimum ACT composite of 15 (SAT 740 or above) or minimum cumulative GPA of 2.25 may be granted by the Dean for Math, Science and Bachelor Programs upon completion of a personal interview with the prospective applicant

Submit a complete Bachelor of Applied Technology program application  
Degree Plan Faculty Staff Part-Time Faculty
Bachelor of Applied Technology in Computer and Information Technologies
Faculty

| Name | Email | Phone | Location |
| --- | --- | --- | --- |
| De Zenea, Rosie | rosie | 956-872-2508 | Pecan M-137 |
| Gutierrez, Nicolas | ngutierrez | 956-872-3443 | Pecan M-140 |
| Hinojosa, Nicholas | nhinojosa | 956-872-3445 | Pecan M.135 |
| Ho, Robert S. | shusin2 | 956-872-2194 | Pecan M.149 |
| Jiao, Yinping N. | jyinping | 956-872-2091 | Pecan M.142 |
| Molki, Saeed | smolki | 956-872-8326 | Pecan M.150 |
| Perez, Joseph | josephp | 956-447-6649 | Mid-Valley G.151 |
| Reza, Samuel | sreza | 956-872-3409 | Pecan M.155 |
| Silcox, Lucian | lsilcox_4231 | 956-872-3546 | Pecan M.136 |
| Viera, Gabriel A. | gviera | 956-872-8356 | Pecan M.154 |
| Wu, Dr. Meng-Hung | mwu1 | 956-872-8364 | Pecan M.148 |
For faculty not listed, please contact the department.
| Name | Email | Phone | Location |
| --- | --- | --- | --- |
| Estevan Cedillo - Lab Assistant III | ecedillo | 956-872-6476 | Pecan M-153 |
| Reynol H. Cantu - Lab Assistant II | rhcantu | 956-872-5823 | Starr E1.112A |
| Mario Ramirez - Lab Assistant I | mramir74 | 956-872-2193 | Pecan M-153 |
Part-Time Faculty

| Name | E-mail | Phone | Location |
| --- | --- | --- | --- |
| Becerra Palomera, Joaquin | jbecerra1 | 956-872-5545 | Pecan M-237 |
| Gonzalez, Victor | vgonzalez99 | 956-720-0023 | |
| Roman Velasco, Rodolfo | rromanve | 956-872-5518 | Pecan M-245H |
---
Contact Computer and Information Technologies Program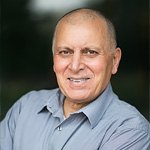 ---
Department Contact
Bachelor Programs: 956-872-7272
Alicia Avila Resendiz
Administrative Assistant
Pecan G-236
956-872-7278
Valeria Guerra
Academic Coach
Pecan G-253
956-872-7276
Undecided? Explore Career Choices