Medical and Health Services Management
The Medical and Health Services Management program prepares graduates for entry to mid-level management positions in a health care or medical facility. 

The course work focuses on the management principles for health care facility, technological innovations in the delivery of health care services, health information processing technology, and government regulations related to health care services. 
Graduates of this program will provide expertise in health care systems management, finance, medical staff roles and responsibilities, reimbursement mechanisms, electronic medical recording, and privacy and legal issues related to the health care industry.  
Get Started!

Apply Now

Get Enrollment Info

1-855-Go-To-STC
Upper and Lower Division Requirements
This program has additional requirements that must be met prior to completion.
Potential Jobs
Medical and Health Services Manager/Assistant Manager
Medical and Health Services Director/Assistant Director
Hospital Administrator
Medical Systems Administrator
Medical Operations Manager
Business manager
Admission Requirements
Prospective students may be admitted into the Medical and Health Services Management program upon successful completion of any of the following degrees/associate degrees:
Associate Degree in Nursing
EMT Paramedic
Health Information Technology
Medical Assistant Technology
Occupational Therapy Assistant
Business Administration
Pharmacy Technology
Physical Therapist Assistant
Radiologic Technology
Respiratory Therapy
Human Resources Management
Other Health-related Degrees/Associate Degrees
Bachelor of Applied Technology in Medical and Health Services Management
---
Contact Medical & Health Services Management Program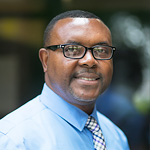 ---
Department Contact
Norma Strawn
Faculty Secretary 
Pecan G-236A 
956-872-7272
Alicia Avila Resendiz
Administrative Assistant
Pecan G-236
956-872-7278
Find your perfect career with a quick online assessment, browse local job demand, and view available degrees!