Organizational Leadership
The Bachelor's Degree in Organizational Leadership, the first competency-based bachelor's degree from a Texas public institution, helps you develop vital skills for today's workplace. By receiving college credit for courses you've already taken and skills you've developed through your work and life, you can move through the curriculum faster than you would with a traditional degree. This degree focuses on skills that will help prepare you for a position of leadership in business, government, non-profit, or educational organizations. It's a degree that can open doors to new opportunities.
The organizational leadership curriculum is offered year-round in six seven-week terms. The first 90 hours of instruction are available through online modules and the last 30 hours are a combination of face-to-face and online. This degree is a personalized program with academic coaches and tutors who advise and mentor students. The upper division courses enable you to solve real-world business problems and demonstrate new skills through a final project that will be part of your portfolio for future opportunities. This type of personal attention helps students succeed and be ready to take on more challenges in today's workplace.
Tuition for the organizational leadership degree is $750 per term. Students are able to accelerate through as many courses per term as possible, provided they demonstrate mastery of the subjects. A student entering the program with no prior college credit should be able to complete the degree in three years at a significantly reduced cost.
Get Started!

Apply Now

Get Enrollment Info

1-855-Go-To-STC
Upper and Lower Division Requirements
This program has additional requirements that must be met prior to completion.
Potential Jobs
Chief Executive Officer
Chief Financial Officer
Chief Information Officer
International Team Manager
Operations Manager
Management Analyst
Corporate Recruiter
Talent Manager
Knowledge Manager
Vice President, Human Resources
Management Consultant
Bachelor of Applied Science in Organizational Leadership
Contact Organizational Leadership Program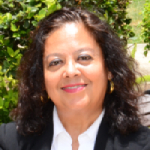 ---
Department Contact
Norma Strawn
Faculty Secretary 
Pecan G-236A 
956-872-7272
Alicia Avila Resendiz
Administrative Assistant
Pecan G-236
956-872-7278
Alejandra Garcia
Student Success Specialist 
Pecan G-236
956-872-7272
Find your perfect career with a quick online assessment, browse local job demand, and view available degrees!